On 5 August 2019, the government of India revoked Articles 370 and 35A of the Constitution, which guaranteed the autonomous status and rights of the state of Jammu and Kashmir. The government also imposed a severe communications blockade that impacted on the daily lives of Kashmiri people, including by affecting access to medical care, basic necessities and emergency services. Hundreds of detentions of political activists, human rights defenders and community leaders have been reported. CIVICUS speaks about this situation with Natasha Rather, Regional Campaign Officer for the Asian Federation Against Involuntary Disappearances, linked to the Association of Parents of Disappeared Persons (APDP), an organisation that focuses on enforced disappearances in the region, monitors the human rights situation and documents abuses.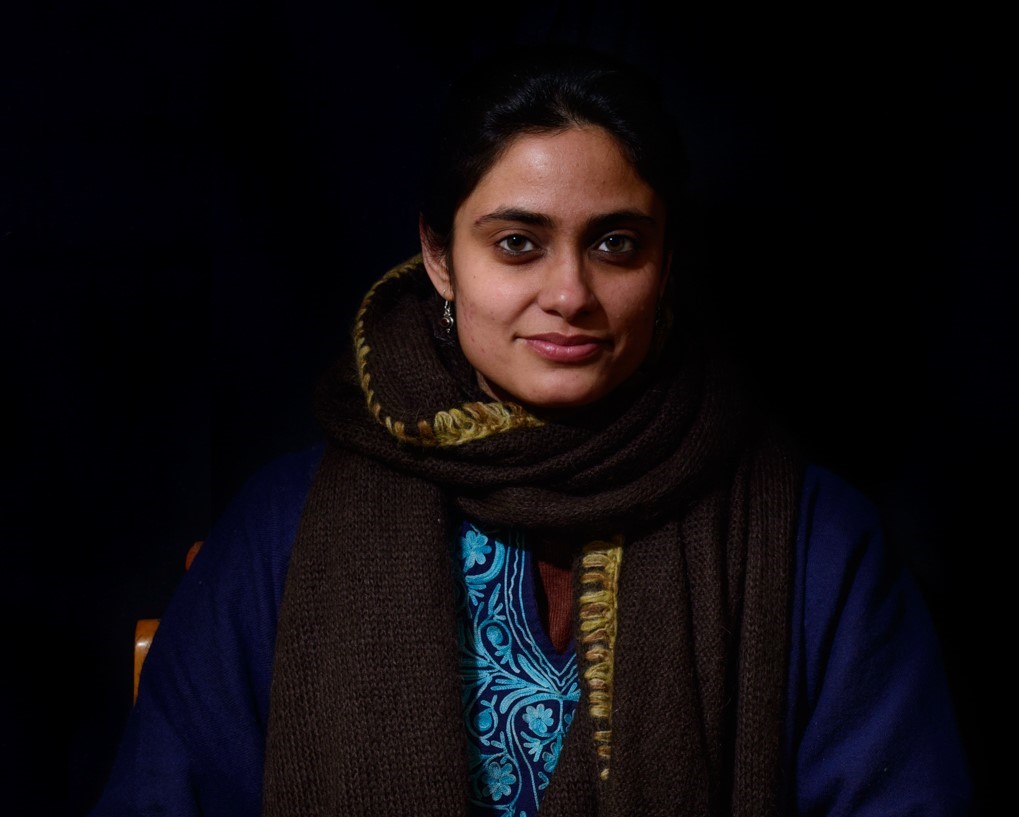 What was the situation of civic freedoms in Jammu and Kashmir prior to the revocation of its special status under Indian administration?
During the first half of 2019, Indian-administered Jammu and Kashmir (JK) witnessed continued and increased violence and heightened tensions between India and Pakistan, following a militant attack on the Central Reserve Police Force convoy on the Jammu–Srinagar highway that resulted in the killing of 48 Indian soldiers in February 2019. Following this attack, Kashmiri people living in various cities and towns of India became targets of hate crimes. Thousands of Kashmiri students were forced to flee from their colleges and universities and return back to Kashmir. People living in JK feared the attack would have dreadful consequences – which turned out to be true.
The frequency of cordon and search operations (CASOs) and crackdowns increased in the aftermath of the attack. CASOs are a form of harassment that breach people's right to privacy. According to a report by the APDP and Jammu Kashmir Coalition of Civil Society, at least 177 CASOs were conducted by the Indian armed forced in JK, which resulted in the killing of at least 118 militants and four civilians and the destruction of at least 20 civilian properties.
In February 2019, the Jammu and Kashmir Liberation Front and the Kashmir Chapter of Jamaat-i-Islami were banned and hundreds of their leaders and workers were arrested.
Ahead of the elections to the Indian Parliament, held in JK in April and May 2019, 100 additional companies of soldiers were deployed in Kashmir and mass arrests of political and religious leaders were carried out. During polling days there were complete shutdowns, violence and killings.

The use of administrative detention under the provisions of repressive Public Safety Act (PSA) led to many arrests and detentions. Between January and June this year, at least 25 people were booked under the PSA.

Internet shutdowns have also been a common practice in JK. Internet services were curtailed 51 times in the first half of the year.
How did people in Jammu and Kashmir respond to the revocation of the state's special status?
Before revocation was formally announced by the Indian government, many rumours made the rounds and people guessed that something sinister was underway. Official orders by the state administration added to the apprehension. People prepared themselves for a complete lockdown, drawing from their previous experience when the Indian government imposed curfews and shut down phones and the internet.
When revocation of the special status was announced amidst a complete blockade of communication and full restrictions on movement, people were not greatly shocked. The autonomy guaranteed to JK under Article 370 of the Indian Constitution allowed the state a certain amount of autonomy – its own constitution, a separate flag and freedom to make laws – but it had been greatly eroded before revocation of the special status, which downgraded JK from a state to a union territory, and there was nothing much left in it for the benefit of the people.

There have been concerns attached to the revocation of Article 35a, which permits the local legislature in Indian-administered Kashmir to define who are permanent residents of the region. People have speculated that demographic changes might be underway, designed and strategised along the same lines as the occupation of Palestine, including the demographic changes introduced by Israel in Palestine. While there are fears of demographic changes, the majority's response has been not to fight against revocation of the state's special status, as this would have meant legitimising the occupation of the region. The larger struggle is for the right to self-determination.
We have read reports of civic space restrictions, including a ban on meetings, restrictions on freedom of movement and arrests of leaders. Can you provide more information about this?
The announcement of the revocation of JK's special status was accompanied by widespread restrictions. There was an increased deployment of Indian armed forces at all roads and intersections across the valley, and the unyielding troops have strictly restricted the movement of people. For the first few weeks, people were not even able to reach hospitals and doctors. Section 144 of the Indian Penal Code, which bans public gatherings of more than four people, was imposed despite a curfew being in place since the night of 4-5 August. This prevented people from organising protest gatherings and meetings.

According to a government report dated 6 September, more than 3,800 people had been detained since 5 August and only about 2,600 of them were subsequently released. Those detained include political leaders from both pro-India and pro-independence parties, civil society members, lawyers and protesters. Three former Chief Ministers of JK – Farooq Abdullah, Omar Abdullah and Mehbooba Mufti – have been detained since 5 August. On 16 September, Farooq Abdullah was detained under the PSA. Leaders and politicians like Syed Ali Shah Geelani, Mirwaiz Omar Farooq, Farooq Abdullah, Taj Mohiuddin and M Y Tarigami have been under house arrest. Hotels and government guesthouses have been turned into detention centres. Many leaders and civil society members have been lodged in jails in India.
There has been an extensive use of the PSA to detain people, especially young people. Many young people were detained without being formally charged and were released only after the signing of community bonds. Many young people and most political leaders continue to be detained.
Have people protested? How have the security forces responded to protests?

Despite the severe restrictions imposed on the movement and assembly of the people, there have been many protests across the valley of Kashmir, with people taking to the streets and shouting slogans demanding freedom from the Indian state. The Indian media has claimed that there were negligible protests against the abrogation of Article 370, making it seem like there is normality and acceptance of the Indian state's decisions. Since the local media has not been able to report on these protests, stories from them have not come to the fore. There were many protests in Kashmir valley, but due to the communication blockade and restrictions on the movement of journalists and media, news of protests from other districts went largely underreported.

Protesters have been met with excessive force by the Indian armed forces. For instance, on 9 August, several people were injured during protests in the Soura area of Srinagar. A doctor confirmed that at least 53 young people were treated for injuries at Sher-i-Kashmir Institute of Medical Sciences in Soura. Reports also emerged that five people have been killed in separate incidents as a result of excessive use of force by law enforcement officials in the policing of protests since the start of the clampdown.
How has the internet shutdown affected the work of activists and journalists?
The communication clampdown has greatly affected the work of journalists and activists. Owing to the shutdown of internet services and curbs on the movement of journalists, it has been a huge challenge for journalists to collect and file stories. The administration set up a Media Facilitation Centre in Srinagar where journalists are allowed to access the internet and email their stories. No such facilities are available in other districts of Kashmir. Newspapers in Kashmir have been publishing with a reduced number of pages. Journalists have been forced to rely just on state-issued press briefs once or twice a week, without any means to verify the stories. There has been news of journalists facing reprisals for filing stories on Kashmir's ongoing situation.

Also, since 5 August, civil society in JK has been under threat and dealing with a very precarious situation, as many civil society members have been detained and jailed under the PSA. In this way the Indian state has put pressure on Kashmiri civil society to remain silent about the current situation, and therefore their space is completely choked. There is a lot of resistance and criticism of the communications clampdown that is preventing civil society from carrying out its work.

In this context, the support required from the international community is that they should increase their understanding of the Kashmir conflict and talking about it so as to prevent this human rights crisis from worsening.

Civic space in India is rated as 'repressed' by the CIVICUS Monitor.
Follow @natasha_rather on Twitter.