Politics and art have always been deeply connected. Art has always been used to challenge the status quo and empower silenced voices. From Banksy's political street art to David Alfaro Siqeuiros' murals to the songs of Fela Kuti, there is no shortage of examples of creatives that spread their political message through art. We also must not forget the creativity and contributions of young people, who make up nearly half of the world's population, who have been at the forefront of rights' struggles across the globe and who are using art to subvert harmful systems. Here are 10 activists using art to disrupt the status quo, amplify repressed voices, and provoke and inspire change.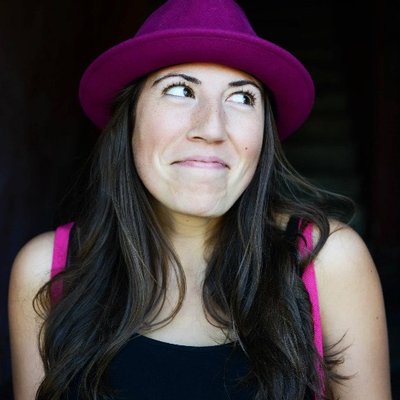 1. Madeline Sayet // @MadelineSayet
Madeline Sayet is a Native American director, writer, performer, and educator. As a member of the Mohegan tribe, Sayet reimagines classic plays "to give voice to those who have been silenced." Sayet stages classic plays with completely Native casts. By bringing these performances to life with an untraditional cast she hopes to show that Native people are more than the typical tokenized characters they often perform. In fact, they can occupy many different roles. Madeline Sayet is a recipient of The White House Champion of Change Award for her work as a director, writer, performer, and educator.
2.Daniel Arzola // @Arzola_d
Arzola used his love of graphic design to challenge bigotry and inspire LGBTQIA+ people through his artivism. In his home country of Venezuela, Arzola experienced violence and discrimination because of his sexuality. In 2013, Madonna retweeted one of his illustrations and his work went viral shortly after. Unfortunately, following this recognition he began receivingdeath threats and had to flee Venezuela.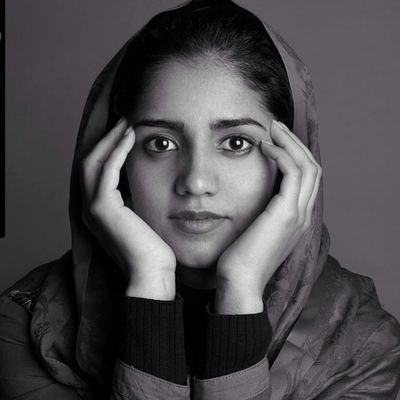 3. Sonita Alizadoh // @SonitaAlizadeh
Sonita Alizadoh is an Afghan rapper and activist or 'raptivist' who spoke up against forced child marriages, after having been almost forcibly married as a child herself, twice. She was almost married off first when she was 10 years old and again when she was 16 years of age. She reacted to her experience by creating a song and video entitled "Brides for Sale." In an interview with Rolling Stone, Sonita explained the potential risks of the video when she said, "My voice shouldn't be heard since it's against Sharia. Women must remain silent; this is our tradition." The video received international attention, and Sonita, continues to perform rap.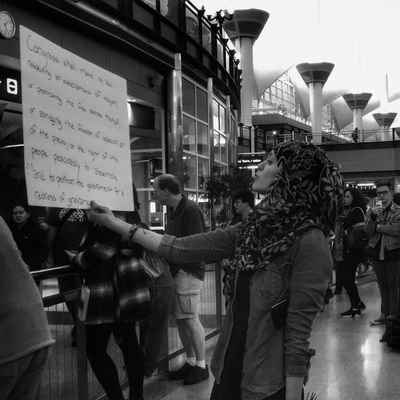 4. Ama Kassir // @AmalKassir
Ama Kassir is a young Syrian-American international poet. She is also an advocate for education and building agency among vulnerable people. Amal has used her poetry to promote literacy in war-affected regions and refugee camps. She is a young advisor of Writing for Peace, an organisation that uses creativity and writing to cultivate empathy that allows minds to open to new cultural views, to value the differences as well as the hopes and dreams that unite all of humanity and to develop a spirit of leadership and peaceful activism.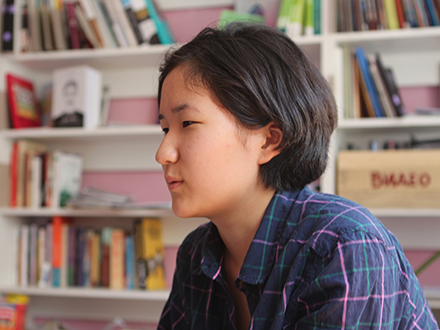 5. Dariya
Dariya is a 17-year-old Kyrgyzstani activist for girls' rights. After learning about gender inequality, she was inspired to start Girl Activists of Kyrgyzstan, a creative arts group for girls in Kyrgyzstan. The group hosts monthly movie screenings of films that focus on girls' rights. They also provide training in different art forms and empower girls to use digital storytelling tools to share their experiences. The group has a blog called 'Our Stories, Ourselves" where they collect and share stories of girls in their community.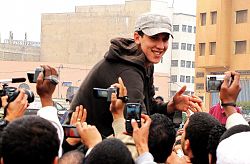 6. Mouad Belghouat
Mouad Belghouat is a Moroccan rapper also known as El Haqed or "The Enraged". His hit song "Stop the Silence" sparked a wave of street protests in Morocco in 2011. Belghouat has led a pro-democracy youth movement and has used his music to mobilise political dissent. His songs call out police corruption and the oppression by the monarchy. Belghouat has been jailed multiple times for his political lyrics opposing Morocco's monarchy.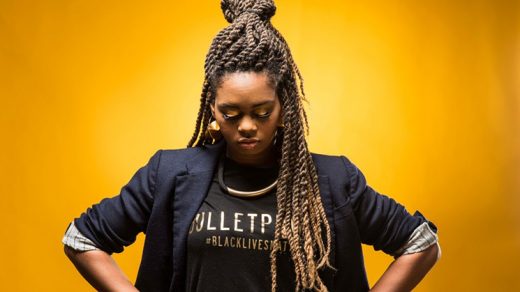 7. Shamell Bell
Shamell Bell is an American street dance activist. After the death of Ezell Ford, a 25-year-old mentally ill black man was shot by police, Shamell protested in front of the Los Angeles Police Headquarters. She decided to invite her friend, a well-known L.A. street dancer, Dashawn "Day Day" Blanks" to teach dances like "the jerk" and "the reject" that had been created in black communities. As a doctoral student in culture and performance, Shamell formed a group of dancers and artists around L.A. who fight racism, police brutality, sexism and homophobia through their art. They are known as "The Balance Collective."
8. Nanfu Wang // @wangnanfu
Filmmaker Nanfu Wang followed activists in southern China with her camera as they protested the case of six elementary school girls who were sexually abused by their principals. During the filming, Wang became a target along with the activists that she was documenting. Despite the risks, she continued filming the story using secret recording devices and hidden cameras. The team had to smuggle the footage out of the country in order to tell the story of these activists and their fight for basic human rights. The film is called Hooligan Sparrow, named after the main activist it features.
9. Murad Subay // @muradsubay
Yemeni artist Murad Subay painted 27 flowers on a wall with local kids in a downtown neighbourhood in Sana'a where 27 civilians had been killed by air strikes. This mural launched Subay's street art campaign called Ruins, which is featured on walls in areas that are affected by conflict in Yemen. Subay has gone to areas where the war has destroyed homes or killed civilians and covered them in murals. He often involves the community in his street art projects.
10. Buhle Ngaba // @buhlengaba

Buhle Ngaba is the South African author of The Girl Without a Sound. Ngaba set out to empower young South Africans of colour to write both themselves and their stories into existence. She is also the founder of KaMatla NPO, an organisation focused on developing the arts in marginalised communities. She has used her writing to empower youth and share narratives that otherwise may not be heard.
[Your Name Here]
You too can be among young people, like these, using their creativity to challenge the status quo and raise their voices! Your voice is powerful and by using art to communicate your message, you too can create a wave of change. If you were inspired by these 10 young artivists, then make your name next on the list. The first step is easy: figure out what change you want to bring about in the world (here are a few ideas: diversity, culture and society, economic justice, democratisation of education). Then, decide on the message you would like to communicate if you had a megaphone that could reach the whole world. Finally, choose a creative way to share your message, and create! Once you're done, you can submit your piece to CIVICUS Alliance's Youth Symposium on 'Reimagining Democracy' before July 27th!