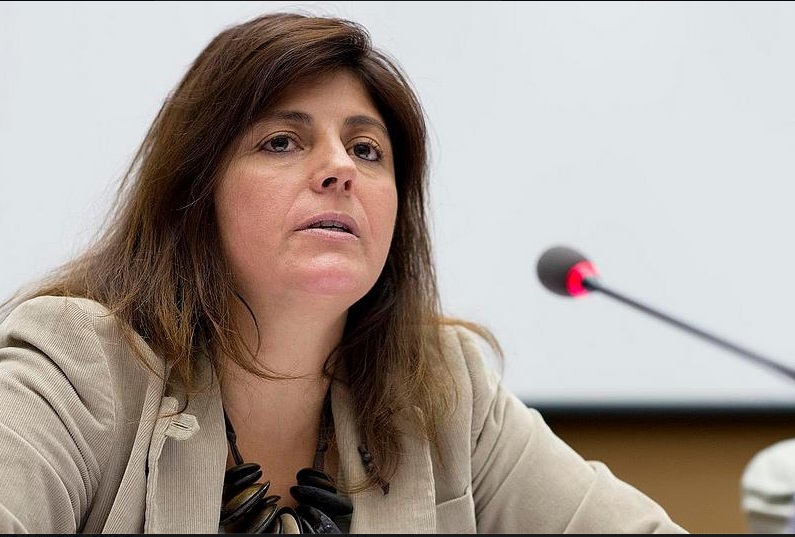 Ahead of the release of her next report due to be presented at the United Nations Human Rights Council in 2014, CIVICUS speaks to the United Nations Special Rapporteur on Extreme Poverty and Human Rights - Magdalena Sepúlveda Carmona.

1) What is the mandate of the UN Special Rapporteur on Extreme Poverty and Human Rights?
My role is part of one of the so-called "United Nations special procedures". Special Procedures are human rights monitoring mechanisms established by the UN Human Rights Council and endorsed to individual experts called "Special Rapporteurs", "Independent Experts" or "Working Groups", whose common mandate is the investigation and reporting of human rights situations either in a specific territory (country mandates) or with regard to a phenomena of violations (thematic mandates).
The scope of the action of special procedures is truly universal: all the States of the world are monitored by these bodies and they cover civil, political, economic, social and cultural rights. As mandate holders, we report on our activities and findings to the most important United Nations bodies dealing with human rights, the Human Rights Council and the General Assembly. We also carry out country visits to investigate the situation of human rights in specific domestic contexts. We are independent, we serve in our personal capacity, and we do not receive salaries or any other financial compensation for our work.
2) How would you describe your working relationship with civil society and how can they make better use of your mechanism to advance human rights of vulnerable groups?
Creating linkages with civil society and using the mandate on extreme poverty as a platform for civil society issues is a definite priority for me as Special Rapporteur. I see immense value in collaborating with and taking up issues being pursued by civil society organisations and grassroots movements. I have enjoyed very productive working relationships with a number of civil society organisations to date, both with respect to my thematic reports and to my country missions, where collaboration with civil society is an essential element of a successful mission.
I would absolutely encourage greater civil society engagement with the special procedures in general, and with the poverty mandate in particular. There are several ways in which NGOs could strengthen their relationship with special procedures. The most important role that civil society organisations can play is probably with respect to the country missions that I and other mandate holders undertake twice a year. In engaging with missions and meeting with mandate holders during their visits, civil society organisations can have their opinions heard and can influence the shape of the mission.
I also try to encourage civil society organisations to involve themselves in my thematic work. Civil society can also greatly contribute to the impact of the thematic reports by incorporating them in their advocacy activities and disseminating them amongst their membership, staff and peers.
I'd also like to highlight that civil society organizations have a great role to play ensuring the implementation of the Guiding Principles on extreme poverty and human rights, adopted by the Human Rights Council last year. The mandate was closely involved in the final stages of their development, and I am now working with various civil society partners to disseminate the Guiding Principles at the national level and advocate for their implementation. Still I would like to invite other organisations to join this effort.
Another crucial tool for civil society organisations is the submission of individual complaints and information on alleged violations of human rights. Civil society can play a vital role in bringing human rights abuses to the attention of the special procedures, and following up complaints and allegations sent to Governments to ensure that policy makers are pressured into making the changes suggested.
3) The Special Rapporteur recently held an expert group meeting on fiscal policy, poverty and human rights. What were the objectives of the meeting and what were the outcomes?
The expert meeting was convened to contribute towards the development of my next report to the Human Rights Council, which will focus on the human rights impact of fiscal and tax policy (see below). The meeting gathered human rights advocates, development practitioners, economists, academics and stakeholders from other relevant fields to share their thoughts and expertise on the links between human rights and tax and fiscal issues. We had representation from different movements, perspectives and practices, including human rights, women's rights, environment, development, grassroots anti-poverty work, economics and others.
4) What was your motivation for deciding to focus a report on fiscal and tax policies?
There were three main catalysts for choosing this topic. Firstly, on various of my country missions – for example to Paraguay and Ireland - I have seen the extremely unjust effects of taxation and spending policies that do not take human rights into account.
Secondly, during my thematic work on the financial and economic crises, I have seen how in many countries, austerity measures have included taxation and fiscal policy reforms which have harmed human rights. Time and again, the poorest and most disadvantaged people (such as single parents, and persons with disabilities) are being asked to pay more proportionally, while wealthy persons and corporations are escaping without paying their fair share.
Lastly, I feel that the time has come for human rights bodies to systematically address the links between human rights and fiscal and tax policies. For example, States that are party to the International Covenant on Economic, Social and Cultural Rights (ICESCR) - the vast majority of States - are obliged to use their maximum available resources towards fulfilling economic, social and cultural rights for their populations. These maximum available resources include those that could potentially be collected through taxation and international cooperation. Therefore, when governments are not collecting enough taxes, especially from those better off in society and big business, or they do not allocate sufficient resources to tackling poverty and social exclusion, they are failing to meet their international legal obligations and making their populations vulnerable to human rights violations. Unfortunately, many States, and even human rights advocates, do not think of this as a human rights issue. I hope that my report can go some way towards changing this.
5) In your experience, what are the most significant impacts of fiscal and tax policies on the human rights of vulnerable groups?
My report will be able to answer this question in much more detail. However, I would say that a lot of recent research has made clear that fiscal and tax policies that do not take human rights into account often have a particularly negative impact on the fundamental rights of groups like women, children, persons with disabilities, migrants, indigenous peoples, and others. Various participants at the recent expert meeting also made this point very forcefully.
One basic example is VAT – often people living in poverty pay a much greater proportion of their income in this tax as compared to wealthier people. So raising VAT, especially in the absence of a progressive income tax, can have an unfair and negative impact on the human rights of persons living in poverty – including their rights to food, health and an adequate standard of living, among others.
Spending policies that are not based on human rights can also threaten the human rights of disadvantaged groups. For example, we have seen how austerity measures have often involved cuts to social protection and public services which are relied upon particularly by women (especially single mothers), persons with disabilities, and other groups more vulnerable to poverty.
6) Has there been a holistic response to the global financial and economic crises through the application of international human rights principles?
Unfortunately,no. We have seen recently how widespread austerity has become, across developed and developing countries. In the vast majority of cases, these measures have been taken without proper consideration of human rights law and principles such as participation, transparency, non-discrimination and equality and have already started to have an extremely detrimental impact on human rights. Furthermore, they have been presented as inevitable and unavoidable responses to the financial and economic crises. As I argued in my 2011 report, this is not the case; there are human rights-based alternatives.
7) How can citizens and broader civil society contribute to the Special Rapporteur's report due to be presented to Human Rights Council in 2014?
I have issued a questionnaire for civil societies to contribute to the report, by giving their assessment of fiscal and tax policies in their respective countries. It is available on the website of the mandate (here); contributions will be extremely useful to ensure a comprehensive report and will be made available publicly on the mandate's website. More general information about the project and report is available from my website (here).